Practice Facilities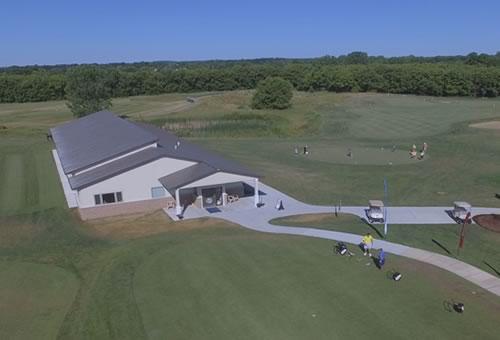 Driving Range
Fox Hills offers the finest practice facilities in the area. Fox Hills has two pristine practice areas for golfers; one located at the Golden Fox course and the other at the Strategic Fox clubhouse.
2-full size practice ranges with short-, mid- and long-range targets.
Two putting greens.
Chipping & Pitching area.
2 practice bunkers.
Pricing
Small approx 25 balls $5
Medium approx 50 balls $9
Large approx 75 balls $13
Memberships
Adult Membership

Save time and money at the range! When you sign up for the Driving Range Membership you get unlimited use of range balls and use of our practice facility. You can take advantage of our well manicured driving range April 1st through November 1st from dawn until dusk.

Price $749

Range Memberships

Junior Membership

Unlimited use of driving ranges and putting areas. Unlimited golf at Fox Classic and Strategic Fox. Membership is valid from April 1st through November 1st from dawn until dusk. *Free Junior Summer League with purchase.

Price $795

Range Memberships

Short Game Membership

Use of Short Game Area with 2 green complexes, 4 bunkers and an exclusive putting green from April 1st- November 1st.

Price $395

Range Memberships
Short Game Area
Our best compliment to the Performance Center is our Short Game Area with 2 green complexes, 4 bunkers and a exclusive putting green. This spectacular teaching and practice area is now a "little gem" at our golf facility. The Short Game Area is unique and will provide an unrivaled short game practice arena to improve their game. The greens are designed to accommodate shots up to 60 yards. The undulated terrain offer up a variety of possibilities as well as bunker play, lob shots, bump and run and many other options. The bunkers have varying depths surrounding these pristine greens with hollows mowed at both fairway and rough heights. Imagination is the only limit to shot variety at the Fox Hills Short Game Area.
According to Jordan Young, one of our PGA Professionals, "short game effectiveness is crucial to lowering your scores on the course. Statistics show that 65% of all shots are inside 100 yards with 43% of those shots involving putting." The Short Game Area is designed by Mike Nuzzo of Nuzzo Course Design and is Mike's first entry into the State of Michigan. Nuzzo Course Design strives for integrating originality, artistry, technical aptitude and business insight into every project.
Daily Fee and Seasonal Memberships are available for the Short Game Area. SHORT GAME MEMBERSHIPS April 1-November 1
Short Game Membership